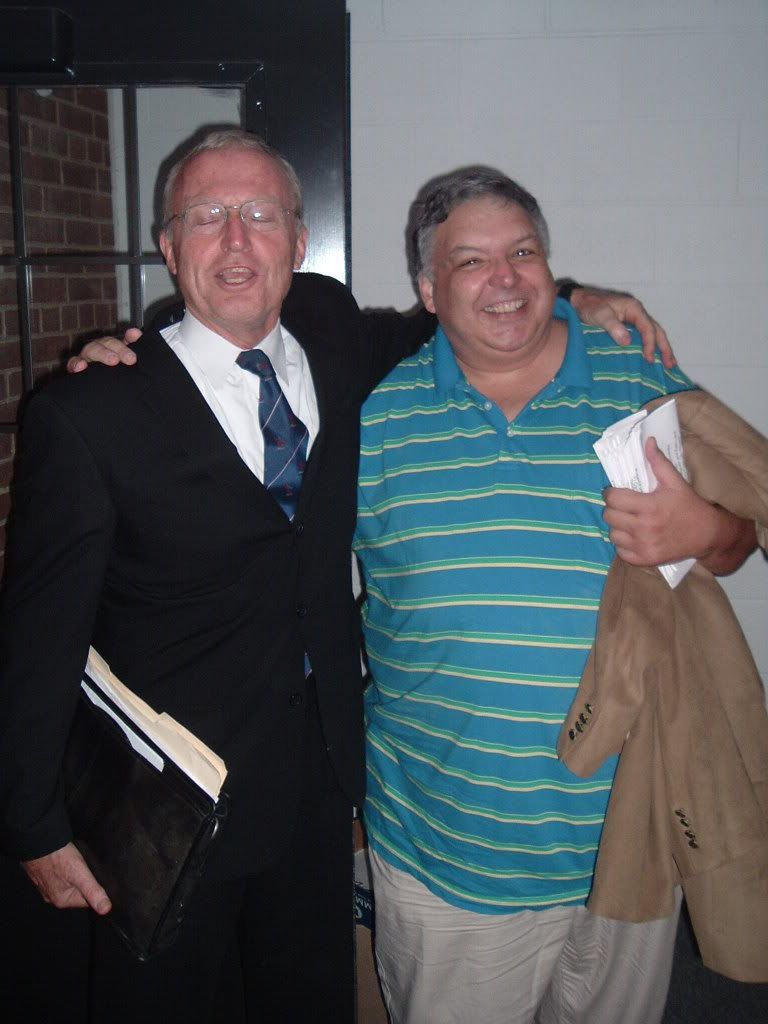 from
my mom
.
(
The following conversation took place last Friday, November 3, somewhere on The Pike. It is completely true. Robin Ficker WAS NOT involved in any way, shape or form.
)
MOM: I'm voting for
Robin Ficker
! I'm
not
voting for Ike, and I don't know anything about the other guy. What's his name?
DAN: Chuck Floyd, the Republican. He's a windbag.
MOM: Well, I'm not voting for him. But I saw one of Robin Ficker's TV ads, so I'm voting for Robin Ficker!
DAN: You know, if Robin Ficker is elected, he promises to move the County Executive's office to the first floor and encase it in glass so he can't hide anything.
MOM: See, Ike Leggett's not going to win. People still remember that sexual harassment case.
DAN: But that was fifteen years ago, and they threw it out.
MOM: I believe he did it. You'll see. If he gets into office, all the charges will come back.
DAN: [attempts to change the subject] Robin Ficker runs up and down the stairs at Cole Field House every morning. I've never seen him, though.
MOM: It's good that he's taking care of himself. Ike Leggett just looks terrible . . .
See you at the polls on Tuesday!
Crossposted at
Just Up The Pike
.